Parametric Probe Card
Enable to measure under the low / high temperature(-55 deg.C~200 deg.C )
Measurable the low current(<10fA)
Corresponding with Agilent 4060,4070,4080
Probe Card for High Power Measurement
Supports voltage application of 10 kV or more and large current measurement of 200 A or more.
Correspondence of 1 o kV, 200 A or more
Structure to prevent discharge at high voltage
High current support using iridium needle
Connection to each measuring instrument
Supports from development line to mass production line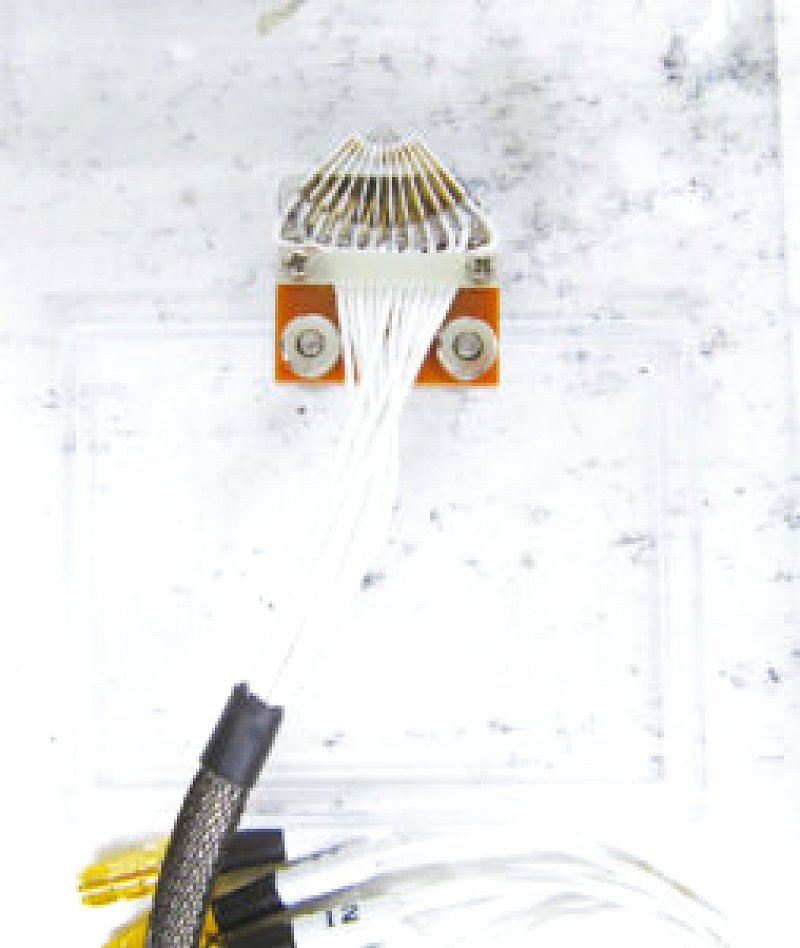 DC Multi-contact Probe
It can be installed in the positioner with the s a me shape as the high frequency probe.
Possible up to 20 pins
Can be made with tungsten, BeCu, Pd, Ir needle
Probe Card for High Frequency Measurement
Use coaxial probe to achieve superior high frequency characteristics.
Excellent high frequency characteristics
Reduced test cost
Quick delivery
Usage examples:
SAW filter
RF switch
LNA
Bluetooth, IC for wireless LA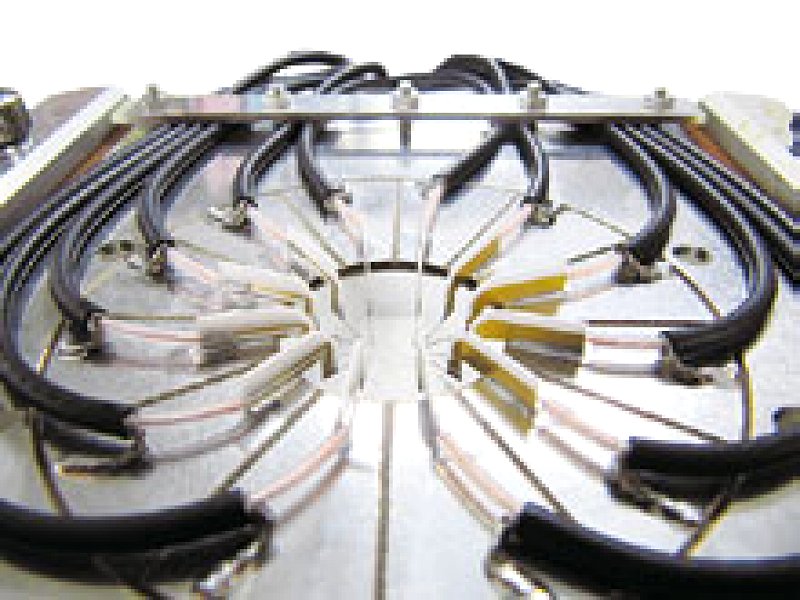 Probe Card for Measuring Small Current
Measurement at high temperature, small current measurement possible
Low temperature -60°C to 350°C
Minimum current measurement at fA level
4.5 inch rectangular substrate compatible
4070/4080 tester compatible